ABOUT
Mountain Empire Performance Collective is a long-distance dance collective dedicated to alternative processes of making work while separated by both time and space. Since 2013, the company has utilized both traditional and contemporary methods of communication to create dance, including video chats, telephone calls, letter writing, emails, and working together face to face. This expanse of technology, initially a means to an end, has become an integral part of our work, both in process and in performance. While our work is indeed multimedia in nature, we are at our core a dance company. The contributing artists of Mountain Empire strive to create performance experiences that are honest, accessible, kinesthetically connected, and emotionally resonant.
Mountain Empire is committed to creating affordable artistic events for new audiences through community-based performance exploration. We actively involve audiences in both process and performance, and offer classes, lectures, and participatory events for dancers of all ages and abilities.
Mountain Empire has performed and taught around the country, and we have presented our methods at several conferences, including the National Dance Education Organization. Our writing has been published through Dance/USA and JODE: the Journal of Dance Education.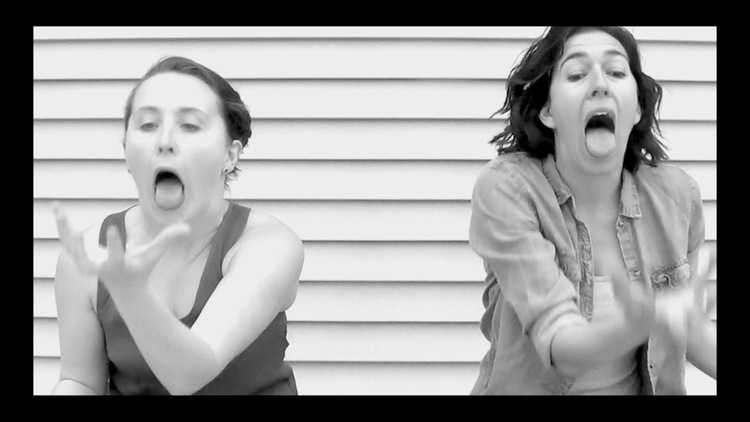 Katie Sopoci Drake (DC) is a professional dancer, choreographer and teacher of Laban-based contemporary dance. Katie has been on faculty at the University of Wisconsin Milwaukee, Nova Southeastern University, Miami Dade College Wolfson and Kendall, Carthage College, Lawrence University, and is currently on faculty at University of Maryland College Park. Company credits include Rebollar Dance of DC, Mordine and Company Dance Theater of Chicago, Momentum Dance Company of Miami, Wild Space Dance Company of Milwaukee, and Rosy Simas Danse of Minneapolis. Her critically acclaimed choreography has been performed across the country, including at the Colony Theater in Miami, the Southern Theater of Minneapolis, the Milwaukee Art Museum, and the Smithsonian's National Portrait Gallery in Washington D.C. Katie holds an MFA in Dance from the University of Wisconsin Milwaukee, a Graduate Laban Certification in Movement Analysis from Columbia College Chicago, and a BA in Theater/Dance with a Vocal Performance minor from Luther College.
Joy Davis (MA) is a dance artist, educator, and scholar. She received an MFA in Choreography and Performance from Smith College and a BA in Performing Arts through the College Scholars Program at the University of Tennessee, Knoxville. Joy began training in the Countertechnique with founder Anouk van Dijk in 2005 and completed the CTTT (teacher's certification) as one four American instructors in 2012. Under the moniker joy davis project, Joy has premiered work in Northampton, Boston, Chicago, Nashville, Knoxville, Seattle, Philadelphia, and San Diego. Joy co-curates the School for Contemporary Dance and Thought (SCDT) in Northampton, MA and is currently creating new works for New Dialect in Nashville and for Scottsdale Community College in Arizona. Joy has been on faculty at Smith College and Wesleyan University and has taught Countertechnique workshops at the Seattle Festival of Dance Improvisation, Gibney Dance (NYC), BodyVox (Portland), Fact/SF, New Dialect, Mocean (Halifax, NS), amongst many others. She recently joined the Dance Division faculty at The Boston Conservatory, and is a Visiting Lecturer at Harvard for the fall of 2016.
Eliza Larson (OR) is an independent dancer, choreographer, and writer based in Portland, Oregon. In addition to her work with MEPC, she alsocreates her own work as Fault Line Dance. She has danced in works by Kathleen Hermesdorf, Angie Hauser, Paul Matteson, Chris Aiken, Mark Haim, Deb Wolf, and Kristin Hapke, and most recently performed with Tahni Holt in Sensation/Disorientation, presented by White Bird. Her choreography has been presented around the country, including at the H Street Theater in Washington, DC; Conduit Dance Center and the Pacific NW College of Art in Portland, OR; the OK Hotel Gallery and Velocity Dance Center in Seattle, WA; Earthdance; and the Southern Vermont Dance Festival. Eliza is the author of Terpsichore's Deck, a set of 52 choreographic cards to use in dance-making and performance. Eliza's research on gender in dance has been presented at several conferences around the country including NDEO, CORD, and SDHS, and her chapter Behind the Curtain: Exploring Gender Equity in Dance Among Choreographers and Artistic Directors was recently published in Dance and Gender: An Evidence Based Approach, from the University of Florida press in February 2017.Eliza graduated from St. Olaf College with majors in Dance and English and holds an MFA in Dance from Smith College where she was a Gretchen Moran Teaching Fellow.
Rachel Rugh (VA) is a dancer, teacher, mover and shaker. During a four-year west coast stint, she performed with several Seattle dance artists including Pat Graney, Jurg Koch and Amy O'Neal. While in Seattle, her choreographic work was featured at the Seattle International Dance Festival, Lo-Fi Arts Festival and Velocity Dance Center. On the east coast, she has presented work at Movement Research (NYC), the Capital Fringe Fest (Washington, D.C.), and Black Mountain College (Asheville, NC). Rachel has been a guest instructor at Virginia Tech and Radford University. She holds a BA in dance from the University of North Carolina at Greensboro and an MFA in Dance from the University of Wisconsin-Milwaukee.
Emily German (UT) is a mother, teacher, and performer. In 2005 German earned her BA in Dance from St. Olaf College. As part of her 4 years there she performed for KT Niehoff, Anthony Roberts, Janice Roberts and Sherry Saterstrom among others. During her stint at St. Olaf, she also discovered her love of children's dance education while teaching classes at the Northfield Arts Guild. After graduation, Emily moved to Seattle, WA where she danced for Amy O'Neal and Rob Kitsos as well as Eliza Larson. While in Seattle, she taught at All That Dance and started a chapter of the National Dance Honors Society Nu Delta Alpha. The chapter began a Love Your Body week tradition that is now spreading to dance curriculums across the country.

Since 2016, German has been performing as part of Compass Collaborative in Salt Lake City, UT. She was honored to bring to life the choreography of Katherine Goodell Call, Sara Yanney, and Heather Francis in Compass Collaborative's most recent production: A Subtle Point. Emily made a guest appearance via video in the MEPC's 2013/2014 piece Everybody Knows This is Now Here. She officially joined the collective in 2017 and has enjoyed creating work in her living room and large outdoor fields with them via google hangouts ever since.